The era of 2D came to an end when the 3D scanners like medical CT rose in the market. In the dental field, the Cone Beam Computed Tomography, known as CBCT, allows the orthodontist to take 3D scans instead of 2D radiographs. Our practice is one of the first practices in Lebanon to be equipped with such an advanced technology. The CBCT allows the orthodontist to take high resolution and low irradiation 3D scans of the patient's head and helps better diagnose problems.
The CBCT used in our practice is Carestream or Kodak 9500.
A CBCT scan has many advantages compared to a regular panoramic or cephalometric X-ray.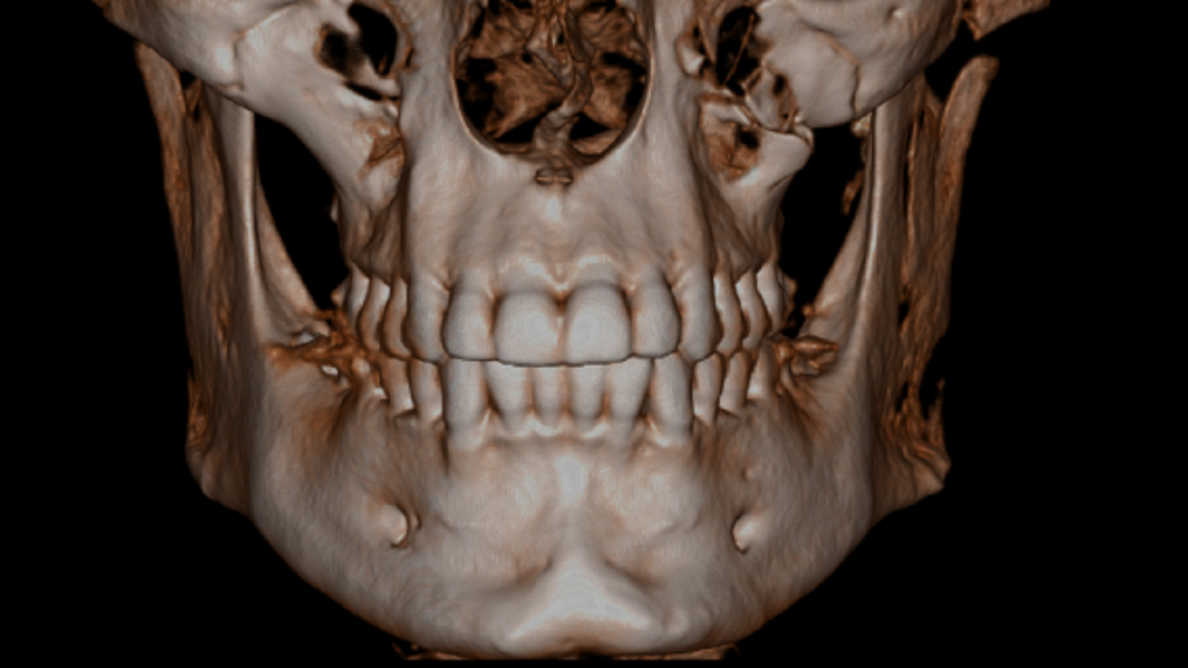 Benefits of CBCT imaging
In orthodontics, it adds value to the treatment by providing us a wider image, especially in:
Surgical planning for unerupted permanent teeth
Orthognathic surgery cases
Diagnosing jaws deformaties
Exploring temporomandibular joint (TMJ)
Obstructive sleep apnea cases by measuring airways
Evaluating sinus cavities, nerves, and nasal cavity
It provides us with a wider and precise idea of the problems inside your mouth.
A 3D X-ray is done in order to evaluate with a variety of views and angles, your teeth, soft tissues, nerve pathways and bone situation.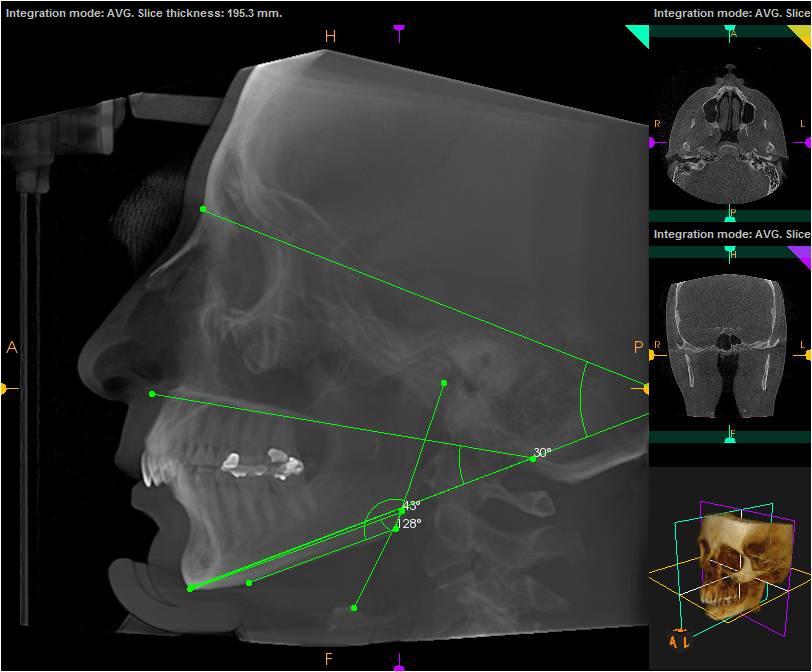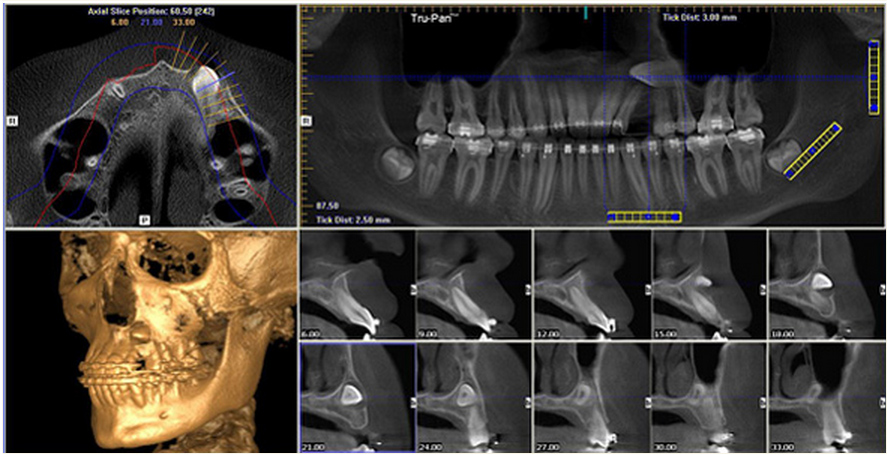 Prepare yourself to take the CBCT X-ray
Before taking the X-ray, you will be asked to take off anything that may interfere with the imaging, such as jewelry, eyeglasses, hearing aids, etc… Most importantly, you should let us know if you are pregnant prior to having the X-rays.